NEC has been developing their Automated Fingerprint Identification System (AFIS) since 1969. We have retained our leadership by continually advancing our technology. NEC has designed, manufactured, installed and also supports the vast majority of AFIS solutions throughout the world; the world's largest biometric databases are implemented by NEC.
NEC has always remained at the forefront of biometric research and development. Our portfolio of biometric solutions includes one of the world's most accurate 2D facial recognition systems and we have recently launched the world's first commercially available 3D facial recognition system. We are one of the only vendors able to complement fingerprint biometrics with both palm and hand ridge capabilities. Additionally we are leading the research and development of DNA recognition systems for the law enforcement market. Each of these technologies has its place within particular solutions and NEC can assist customers in selecting the most appropriate level and type of solution for their individual needs.

These biometric methods may be used either independently or as part of a more complex solution, in order to achieve the desired security levels.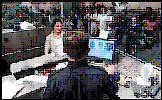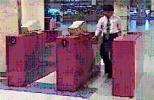 Example of NEC Biometric Solutions
NEC's vast experience in biometrics allows us to build solutions encompassing a large range of requirements:
Law Enforcement Solutions
Since originally developing its AFIS solutions for the Japanese National Police Agency in 1969, NEC now supplies biometric solutions to the majority of the law enforcement market.

Examples:
US Department of Justice
Saudi Arabia National Police system
Turkey National Police system
Spain National Police system
and 1000s of police solutions world-wide
---