NEC Indonesia takes part in the NEC World Children's Nature Club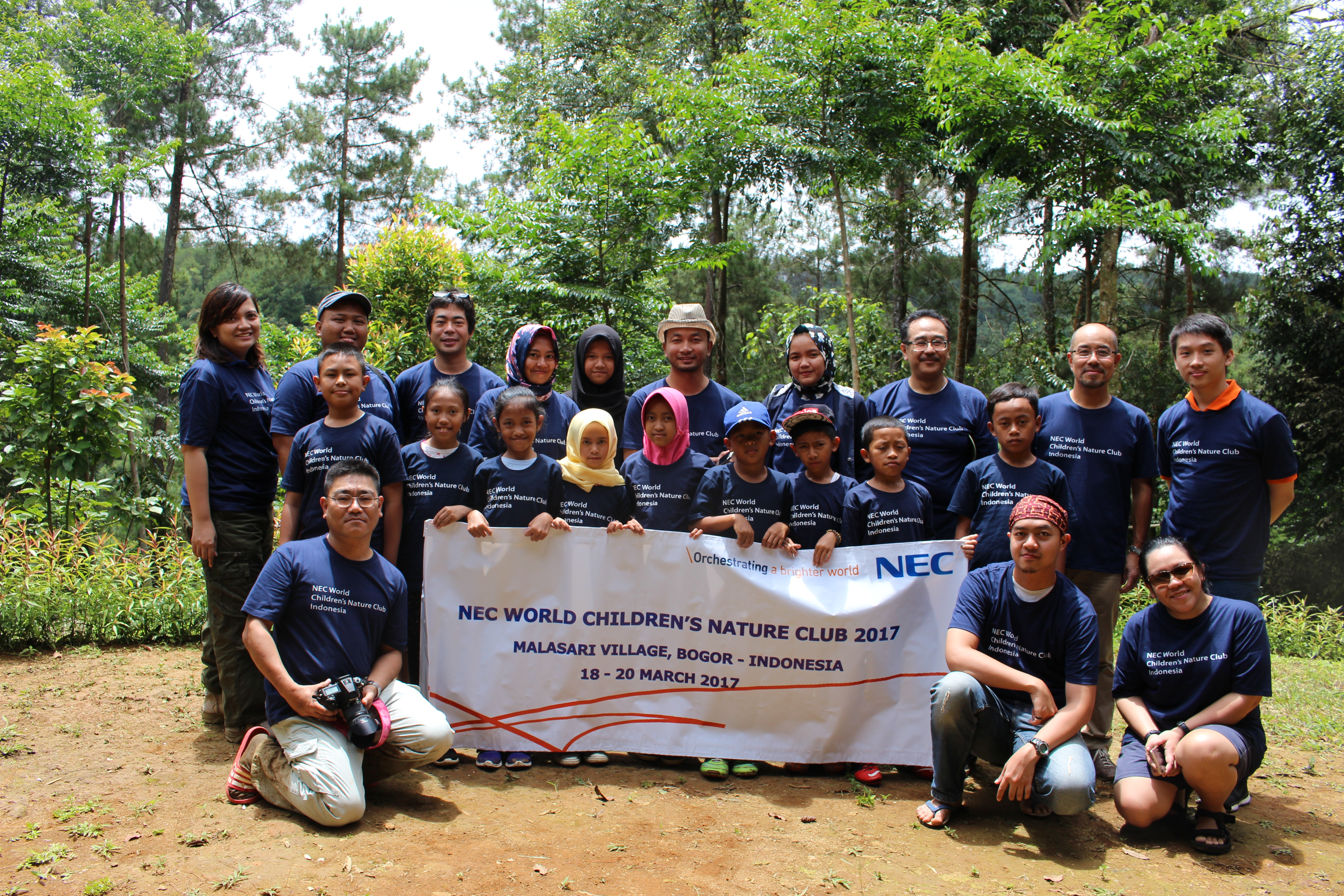 Jakarta, 4 April 2017 – PT. NEC Indonesia ("NEC Indonesia") announced today its participation in the NEC World Children's Nature Club, held in Bogor City, West Java, 18 – 20 March 2017.
Aged 10 – 12 years old, ten children, combination of children of NEC employees and local villagers from National Park Halimun Salak Mountain, participated in the 3-day program.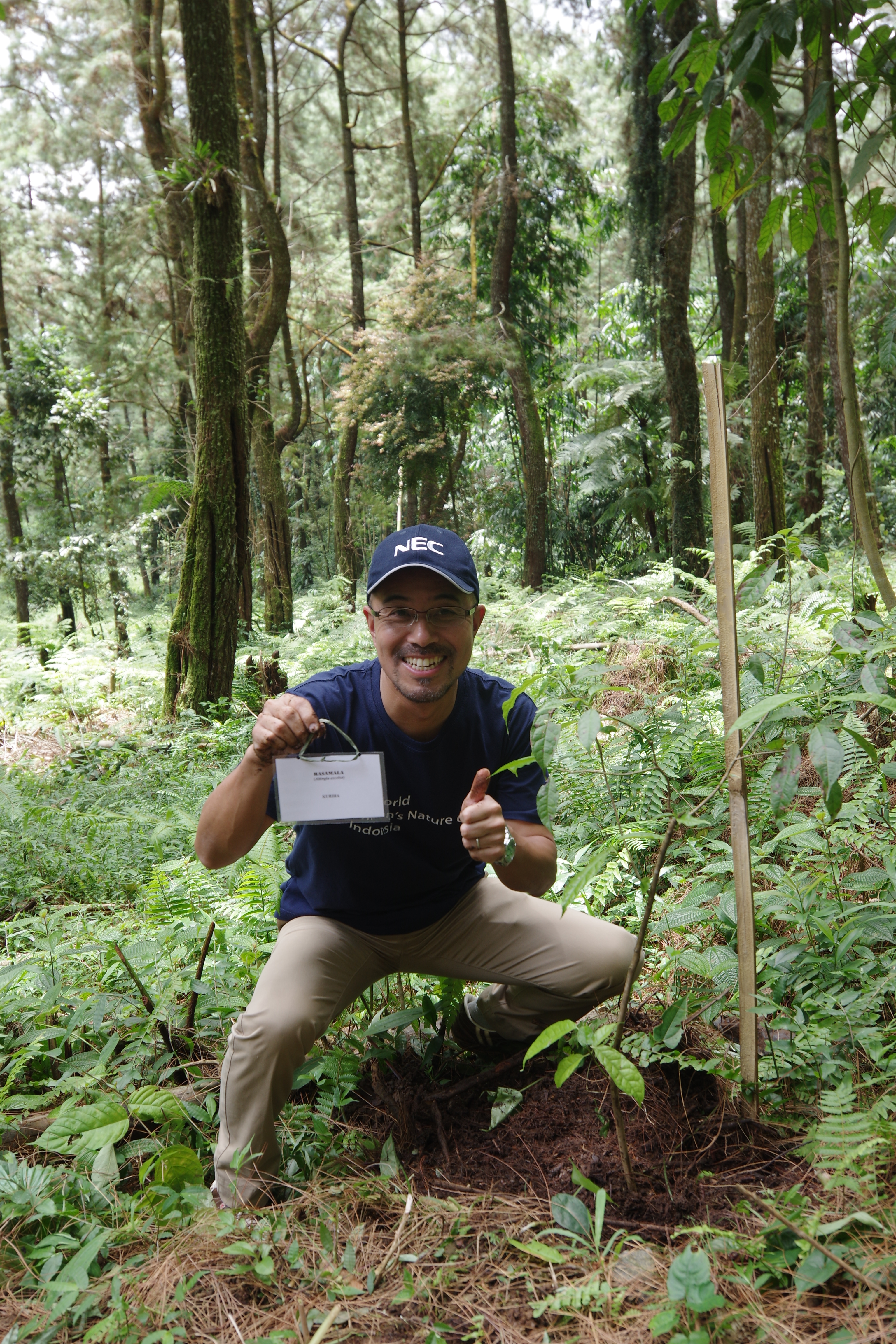 Accompanied by NEC Indonesia staff, the children experienced various nature activities, such as visiting rice paddy fields and harvesting rice, planting and harvesting coffee seed, as well as arts and crafts, such as creating artwork using dried banana leaves. The children also performed a fusion of traditional and modern music combining Angklung (a traditional Indonesian musical instrument made from bamboo) with Melodica, to perform West Java traditional songs. NEC Indonesia President Director, Ichiro Kurihara, also joined in the activities and experienced tree planting.


"NEC Indonesia is delighted to show our continuous support for the NEC World Children's Nature Club. NEC hopes to use this experience to allow children to discover and learn how to live in harmony with nature, and how IT and communication technologies can broaden their perspective of the world through interaction among themselves and those from other countries," said Mr Ichiro Kurihara, President Director, NEC Indonesia.


The children also took part in video conferencing, where they enjoyed an interactive experience with participants in other countries in real time and incorporated NEC's world leading* facial recognition technology into the communication experience.

* NEC's Video Face Recognition Technology Ranks First in NIST Testing -http://www.nec.com/en/press/201703/global_20170316_01.html


***
About PT. NEC Indonesia
NEC first established its Jakarta Representative Office in 1968. Through the years, PT. NEC Indonesia recognized the importance of instituting telecommunications infrastructure for the country and has introduced several NEC technologies and solutions. This has resulted in PT. NEC Indonesia achieving the market leader position of being a total solutions provider for the Indonesian telecommunications industry.

Today, with its headquarters in Jakarta and 20 other offices located in various parts of Indonesia, PT. NEC Indonesia continues to play a significant role in providing total telecommunications and IT business solutions to its customers in the government and enterprise businesses.
For more information, please visit http://id.nec.com/
NEC is a registered trademark of NEC Corporation. All Rights Reserved. Other product or service marks mentioned herein are the trademarks of their respective owners. ©2017 NEC Corporation.
PRESS CONTACTS:
NEC Asia Pacific
Adeline Sim
+65 6379 2571
+65 9615 7590
NEC Indonesia
Esbby Rachael Theresia
+62 21 520-1215 (Ext.844)