ICT Security Solutions for International Sport
Indonesian Asian Games 2018 Organizing Committee

The success of the 18th Asian Games hosted in Indonesia is ensured due to their ICT partnership with NEC.
Industry:

Government / Public sector

Solutions:

Integrated ICT Solutions

Stadium Solution
The Asian Games is one of the world's largest multi-sport events and sees a tremendous amount of traffic through its venues. The 2018 event comprises more than 16,000 athletes from 45 Asian countries and was held across 130 locations in Indonesia. For such a large-scale, global event security was one of the most important factors for the Indonesia Asian Games Organizing Committee (INASGOC). Partnering with NEC they were able to install and manage a complete system of face recognition, behavior detection and integrated Information and Communications Technology (ICT) system to ensure the success of the competition.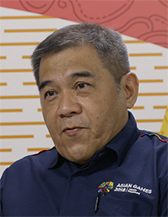 In 2018 The Asian Games was co-hosted in two cities for the first time, the Indonesian capital Jakarta, and Palembang, the capital of South Sumatra. Events were held across three Indonesian islands, and involved the deployment of over 20,000 volunteers and staff to ensure a seamless sporting experience. The main challenge for organizers was ensuring the safety and enjoyment for the 80,000 foreign tourists attending the event. Asian Games IT Director, Pandji Choesin says, "security was a big aspect, from political situations and so forth, and cyber security is always an issue."

ICT systems had to be unobtrusive and be able to detection problematic behavior, such as abandoned objects or unauthorized entry to restricted areas, as well as to integrate this with the infrastructure provided by third party stakeholder partners for the Asian Games. Additionally, there was the challenge of installing high-tech ICT equipment in remote areas where electricity was not stable or infrastructure unavailable. The decision to choose NEC came down to their experience, as Choesin says, "NEC has been in Indonesia for many years, in fact from the fourth Asian Games in 1962, so they have experience in Indonesia. They have experience in deploying technology, experience in installation, and most importantly, in supporting the installation."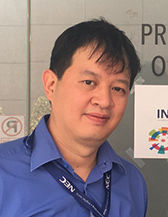 The solution NEC provided was two-fold; a face recognition security solution at the main gates of the GBK Stadium and the ICT infrastructure connecting all the 130 competition and non-competition venues.

NEC's face recognition solution, NEC Enhanced Video Analytics, was used at Jakarta's GBK Stadium, which held the prestigious opening and closing ceremonies. Designed to detect activity and abandoned objects, the system scans and analyses in real time and then sends an alert to security personnel on site. "Our system has several functions, such as face recognition and behavior detection." Says Welly Taruna Wijaya, Assistant General Manager at NEC who was Project Manager for the Asian Games. "If an unregistered person enters a restricted area then security is informed. The other function is the Abandoned Object System, the system can detect the suspicious object and the system alerted." This solution freely combines video analytics technologies on a single platform, realizing advanced solutions at various scenes, to create a safe, secure and comfortable society.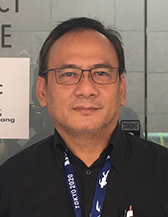 NEC is a world leader in face recognition technology, achieving the highest performance evaluation in 2017 performed by the U.S. National Institute of Standards and Technology (NIST). "Our face recognition technology is evaluated world number one in terms of accuracy and speed." says Welly. These twin functions are integrated into the NEC Enhanced Video Analytics platform to provide a safe, secure environment for spectators at the Games. "NEC are the total end-to-end solution provider." He adds.

NEC also provided the ICT infrastructure necessary to operate the Asian Games. "What NEC delivered during the Asian Games was system integration." Says Frankie Lawrence, Assistant General Manager at NEC, who project managed the ICT infrastructure. "NEC prepared all the infrastructure between all the INASGOC partners, and integrate the venues." This was achieved through NEC's centralized and integrated newtwork, with several partners involved in the success of the games it was vital that existing assets and systems were able to talk to each other as part of a unified system. "NEC's part is to make the communication happen between venues, up to the cloud service for our software application."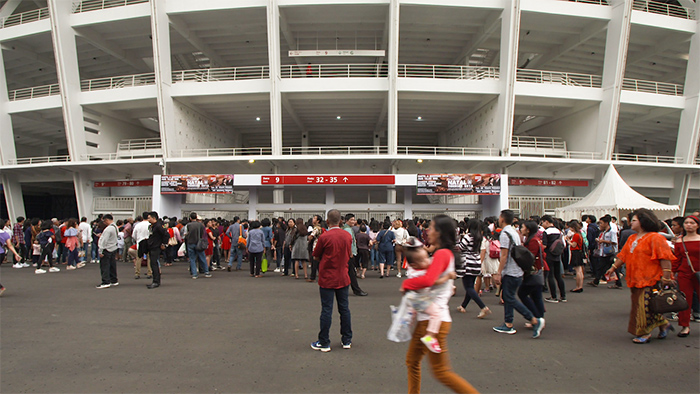 Indonesia's 18th Asian Games passed without any major incident, in part due to NEC's security systems and ICT infrastructure. The logistical challenge of connecting of 130 locations across the region combined with the effective integration of third party systems and hardware has been an outstanding success. NEC's face recognition technology meant potentially dangerous situations were identified and dealt with ahead of time without undue disruption to visitor's enjoyment of the event.

Pandji Choesin, Asian Games IT Director, says, "working with NEC, we managed to make sure that if in the event something did happen, we were immediately in connection with all people who could help us." NEC's face recognition systems allowed visitors to pass seamlessly through event gates with minimal disruption and continues to be deployed at Jakarta's GBK Stadium for future events.
Indonesian Asian Games 2018 Organizing Committee
Gelora Bung Karno Stadium