Biometrics Solutions for Financial Services
Biometrics Solutions for Financial Services
NEC provides a wide range of biometrics solutions to organisations throughout the world. NEC Biometric Solutions delivers innovative, world-leading technologies across a huge range of sectors including Banking and Commercial, to help provide an enhanced customer experience, improve operational efficiencies and increase safety and security, through fast and accurate identification of people.
Here are some of the technologies and solutions that are used in Banking and Commercial businesses:
1. Face Recognition
Biometric technology supports public safety and improves an organisations interaction with people by knowing who they are and managing them at a personal level. Face Recognition provides an accurate and convenient method to authenticate and identify people allowing much more personalised services to be delivered. NEC support the products they supply ensuring that accuracy levels are maintained beyond the initial implementation.
Face recognition is a frictionless biometric that can be integrated into a multimodal approach utilising other biometrics or additional security tokens to provide even greater and faster authentication. The fact that facial images can be captured from a distance without touching the person being identified offers distinct advantages over other biometrics systems for certain applications.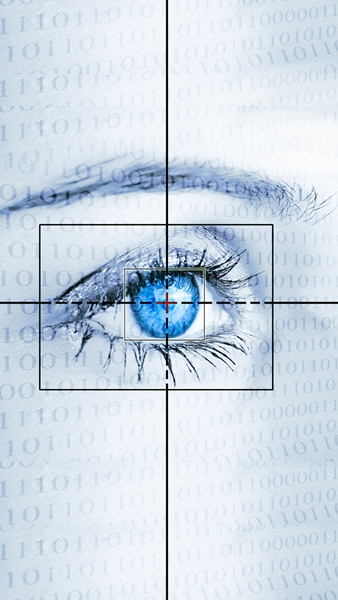 2. Iris Recognition
Iris Recognition technology is a biometrics identifier that uses patterns from the iris. From the standpoint of privacy protection and security enhancement, government agencies in particular are in growing need of reliable personal authentication for purposes that include citizen ID, immigration control and criminal investigations. NEC is a leading supplier and integrator of biometrics solutions to Financial Industries.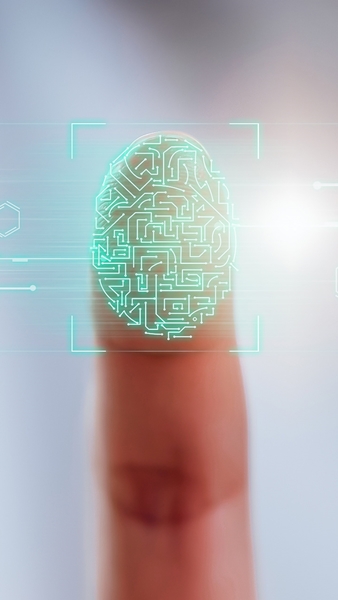 3. Fingerprint and Palm Print Recognition
NEC leads the market in accurate and fast finger and palm print biometric scanning, matching and recognition and has provided such systems and expertise for over 30 years. NEC's Fingerprint and Palm Print Recognition software is independently recognised as the fastest and most accurate on the global market. NEC was ranked #1 in two consecutive fingerprint recognition benchmark tests conducted by the National Institute of Standards and Technology (NIST), greatly exceeding all other vendors in both accuracy and speed. This technology is used by international airports for border protection capturing millions of people every day.
We're constantly developing new ways to apply this technology and we collaborate with our customers to generate innovative ideas. Our R&D team fine-tune the technology to help customers achieve their business objectives in the most efficient and cost effective way.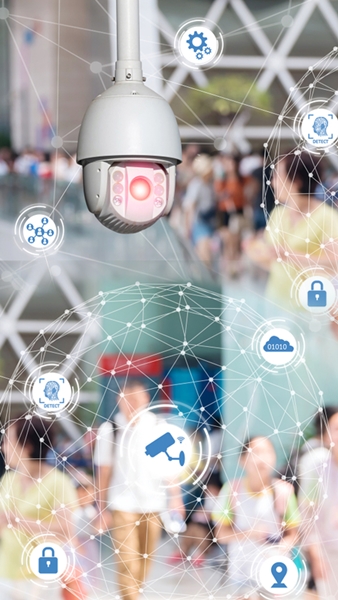 4. Enhanced Video Analytics
NEC's biometrics and advanced video analytics solutions enable organisations in the Banking and Commercial sector to provide an enhanced customer experience, improve their operational efficiencies and increase safety and security, through fast and accurate identification of people.
Our solutions can be applied to banks, building societies, financial services organisations and insurance companies and can help to meet increasingly stringent regulatory compliance requirements. Commercial organisations such as retail stores, hotels, casinos and airlines for example, benefit from our solutions through increased loyalty from a faster, more efficient customer experience.
Why should use NEC Biometrics as electronic Personal Identity (ePID):
⦿ Security & Encryption

◦ Key : Hardware/ Software/ No encryption for key generation & storage

◦ Channel : End to end data encryption for all communication channels

◦ Data : Biometrics data always encrypted
⦿ Ease of use & Scalable

◦ Hardware Independent and multi-modal biometric (fingerprint, facial iris) registration support

◦ Web-based remote users registration include LDAP Integration, Identitiy management & deduplication built-in

◦ Single Sign-On for access to multiple Web Applications that signed/ integrated with NEC ePID

◦ SDK available and easy integration with existing security management system

◦ Upgrade of fingerprint scanners, cameras or iris scanners without a need to modify the application

⦿ Accept on Major International Bank Regulation
⦿ World No.1 Accuracy Biometrics Technology