NeoFace KAOATO Face Recognition

Innovating the Future of Security
NEC NeoFace KAOATO Visitor Detection System captures visit of "specific person" based on "Face" image captured by camera set at each location of the facility and it automatically reports to staff. It is easy to setup the system to provide services matching to the individual needs by capturing customer's visit immediately.

You can keep not only text but also images as logs to recognize "when, where, who entered (visited) the shops". Also, you can check the images in the log lists, and register specific persons at ease.
It can be also applied for:
Measurements against specific people in a plant facility
Securing safety in warehouse and plant
Searching for employees/guests in a large scaled commercial facility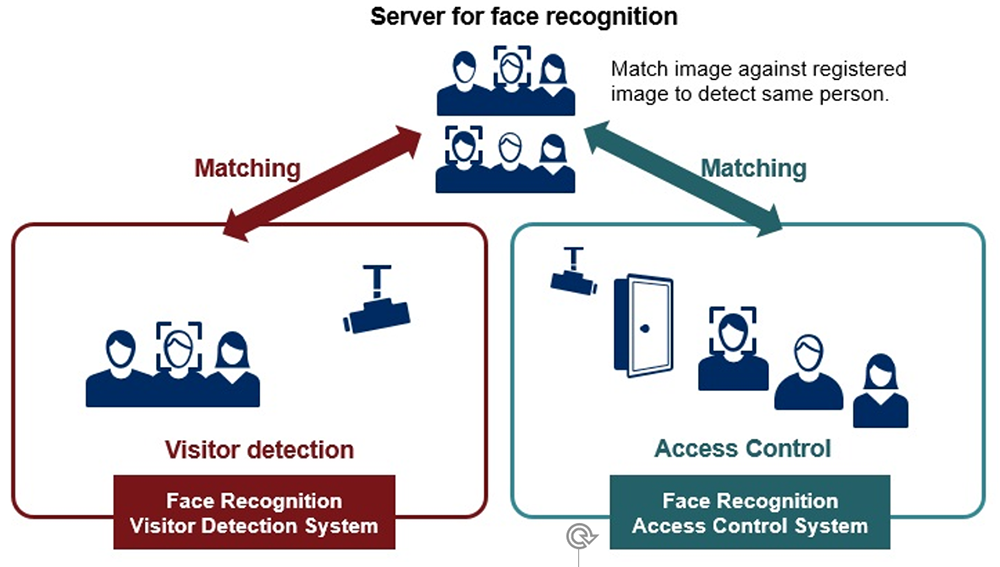 Automatic verification with a pre-registered image with high accuracy and speed. Facial recognition solution with the World's No.1 facial recognition engine.

Users' faces are recognized from captured images by cameras placed at entrances of buildings or rooms of companies, schools, hospitals, research centers, etc. The non-contact authentication makes hygienic operation possible for measures including infection control. This records attendance trail and enables to easily setup useful system for prevention and suppression of tailgating.
NEC Neoface Kaoato is also applicable for:
Identity checking services on-site
User identity checking services for shared services
Touchless & Card-less Time Attendance Management
Face Recognition Responds to Various Types of Usage
Contactless Attendance /Access Control using Face Recognition
Risk of virus spread is reduced by contactless authentication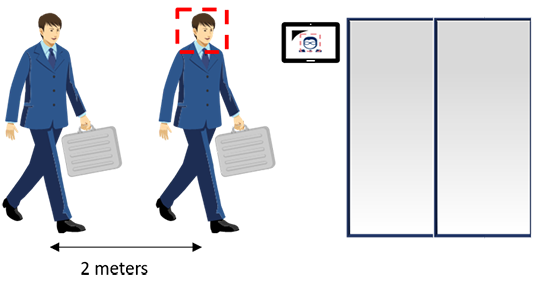 Linkage of Body Temperature Measurement & Face Recognition
In the case of normal temperature, the door opens by face recognition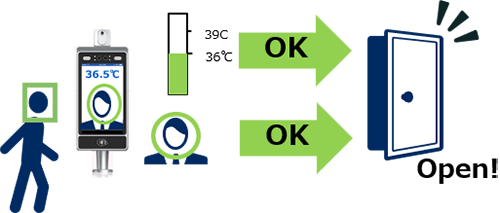 In case of high fever, the door will not open even if face is authenticated.

NeoFace KAOATO is an integrated solution that can be applied into any operational system, like HR system, Visitor Management System (VMS), Access Control, Machine Authorizing System, and many more. NeoFace KAOATO can also support various types of cameras regardless of the brands and can use PC as a monitoring terminal. If you wish to install such systems yet not a large-scaled change in facilities and systems, why not considering NeoFace KAOATO? Its appeal is a high compatibility to already installed monitoring systems.