As digitalization rapidly accelerates, companies are facing the question of how to sustain growth in ever-harsher global markets. Advanced manufacturing companies are implementing new technologies like artificial intelligence (AI), Internet of Things (IoT), data and analytics to drive growth and profitability. NEC understands that the active utilization of various types of digital data to create new values would be a key differentiator in this new era.
Employee Productivity Improvement
Increased productivity through utilization of on-site video
NEC's Employee Productivity Improvement (a partnership with BroadLeaf) effectively promotes employee working improvement through utilization of on-site video. The solution provides several types of simulations generated from on-site video to help support employee productivity improvements.

Software features:
Visualization of improper technique
Comparison of skilled workers and novice workers
Process change simulations
Operational efficiency simulations
It is used to perform temporal analysis and motion analysis from on-site video in an effort to eliminate the three types of waste (overburden, waste, and unevenness). Analysis results can also be output for use in the creation of procedures and manuals to promote standardization.
Finally, benefits of manufacturing plant or organization to implement the solution are as follow:
Improve work quality by configuring task times (standardized task times) that do not result in overburden for any employee
Fair employee evaluation by comparing standardized task times for each process
Improve working culture through two points described above (building an improved culture)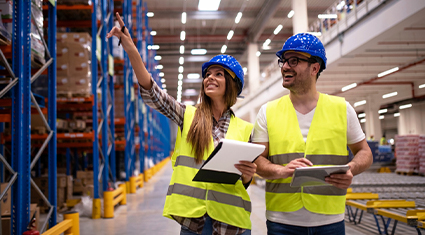 Industrial IOT
NEC Industrial IoT is a systematized platform of diverse solutions that take advantage of our world-class technologies such as image recognition, big data analysis, and software-defined networking (SDN). In addition to IoT, we also utilize NEC's portfolio of AI technologies (NEC the WISE) for analysis of collected data as well as automation and optimization of production lines.

In this Industrial Revolution era, digital transformation including the integration of sophisticated technologies such as IoT and AI are shifting production and reshape the business model of Manufacturing companies, creating greater efficiency and better relationships between producers, suppliers and customers.

NEC Industrial IoT is based on the advanced technologies and the manufacturing innovation knowledge of NEC. And that becomes the driving force of the digital transformation for the manufacturing companies. NEC Industrial IoT accelerates manufacturing improvement cycle and distributes onsite innovation.
NEC Industrial IoT Platform digitalizes manufacturing onsite facts and promotes data utilization for industrial applications.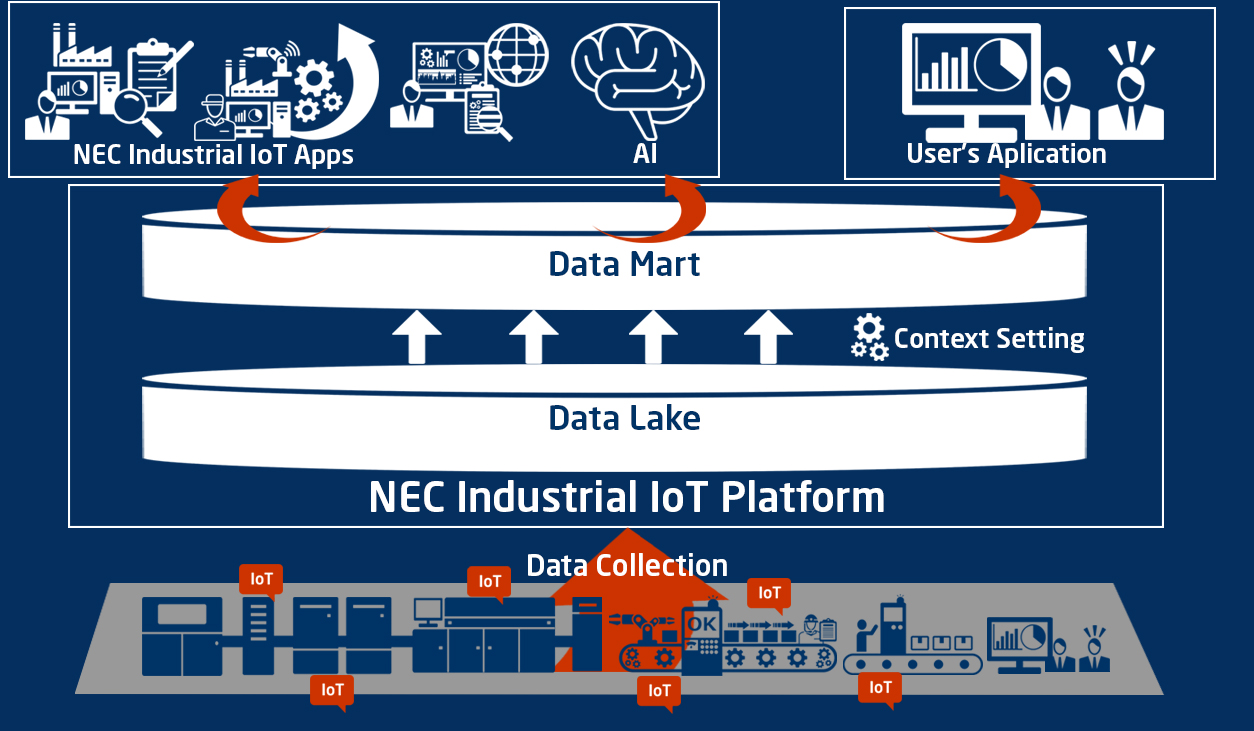 At NEC, we have already standardized core systems at nine factories and have been moving ahead with the implementation of IoT with a view to further improving Quality, Cost, and Delivery (QCD). Digitized hands-on data collected at manufacturing sites is uploaded to standardized mission-critical systems in cyberspace where it is first visualized, then analyzed and sent back to the originating manufacturing site. We anticipate that this commitment on our part will soon produce tangible results which our clients will be able to draw upon as reference data. By providing our clients with knowledge value, we are confident that we will be able to help Manufacturing Companies to reduce their wasteful costs and increase their productivity.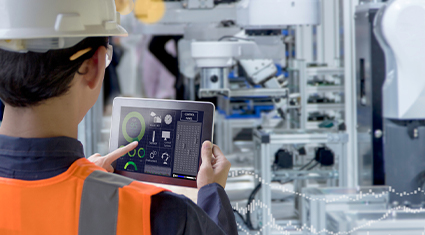 Industrial AI (SIAT)
System Invariant Analysis Technology ("SIAT"), is part of NEC's cutting-edge portfolio of AI technologies, "NEC the WISE", is being used to automatically learn and model the behavior of systems based on data gathered from a large number of sensors installed in large-scale, complex systems. This provides visualization of systems and how they operate, in addition to enabling systems to operate safely and efficiently by proactively detecting errors using analytical models. NEC has already installed approximately 100 such systems internationally.

In recent years, with the acceleration of digitization and the spread of IoT, the safety, efficiency, maintenance and product quality of systems are being visualized and analyzed based on data collected from a large number of sensors installed in various locations, such as plant systems, manufacturing lines and factories.
However, it is necessary to systemize data collection, storage, monitoring, analysis and other processes in order to utilize sensor data. Moreover, unique know-how, such as knowledge about IoT systems and data analysis, is required to construct such a system, making it difficult for customers to construct by themselves.

In addition, especially in the manufacturing industry, work processes are often based on the expertise of each plant or individual. Therefore, the loss of know-how due to the retirement of skilled personnel and lack of staff poses a serious challenge.

In order to solve these issues, NEC have enhanced their products to enable greater visualization and analysis of sensor data that is not only transforms machine operation from preventive to predictive with digitalization, but going forward can be modified as prescriptive maintenance for smart, efficient and cost effectivity.

With NEC's industrial AI technology with anomaly modelling, we can directly recognize the root cause of the machine anomaly that is different from the normal status or condition. Also, can send early detection that is able to monitor and give feedback for maintenance suggestion.

For mass production quality control, we can develop zero defect product by maximising sensor signal on every machine that can be integrated into the system production line in real time. With this technology, quality control and productivity can be increased significantly by reducing number of defect products.
click here for Brochure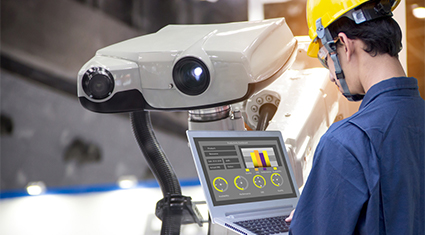 Asset Location Tracking
Full Access solution built on Artificial Intelligence
NEC's Asset Tracking (a partnership with Juniper Networks – MIST Systems) delivers an integrated solution that enables seamless access at the edge, offering a complete wired and wireless of asset tracking using Bluetooth based location services. The solutions will do location tracking of devices, equipment, employees/peoples (put Bluetooth ID tag or Bluetooth smartphone).

Mobile User Engagement
Pushes location-based information such as turn-by-turn directions and proximity notifications to mobile users.

Asset location
Finds high-value resources such as shipping pallets, wheelchairs, security personnel, and the like.
Our solution automates several key elements of the IT stack, creating a powerful, cohesive solution that ensures a superior end-user experience—from the wireless edge, across the wired LAN, to the WAN. The AI-driven access solution delivers end-to-end visibility, simplicity, and exceptional performance to streamline IT operations.

Today's enterprise networks support a large number of Wi-Fi-connected users and devices, as well as applications deployed in public, private, and hybrid clouds. Users demand the same seamless network experience no matter how they are connected or where their applications reside.

Organizations are also looking to deploy location-based services to enhance the user experience and monetize value-added services. Our solution combines network intelligence with artificial intelligence and deep-learning insights to deliver a remarkable user experience, enabling IT organizations to deploy value-added services through automation.